CALL ME MEGAN - NOPE JACKET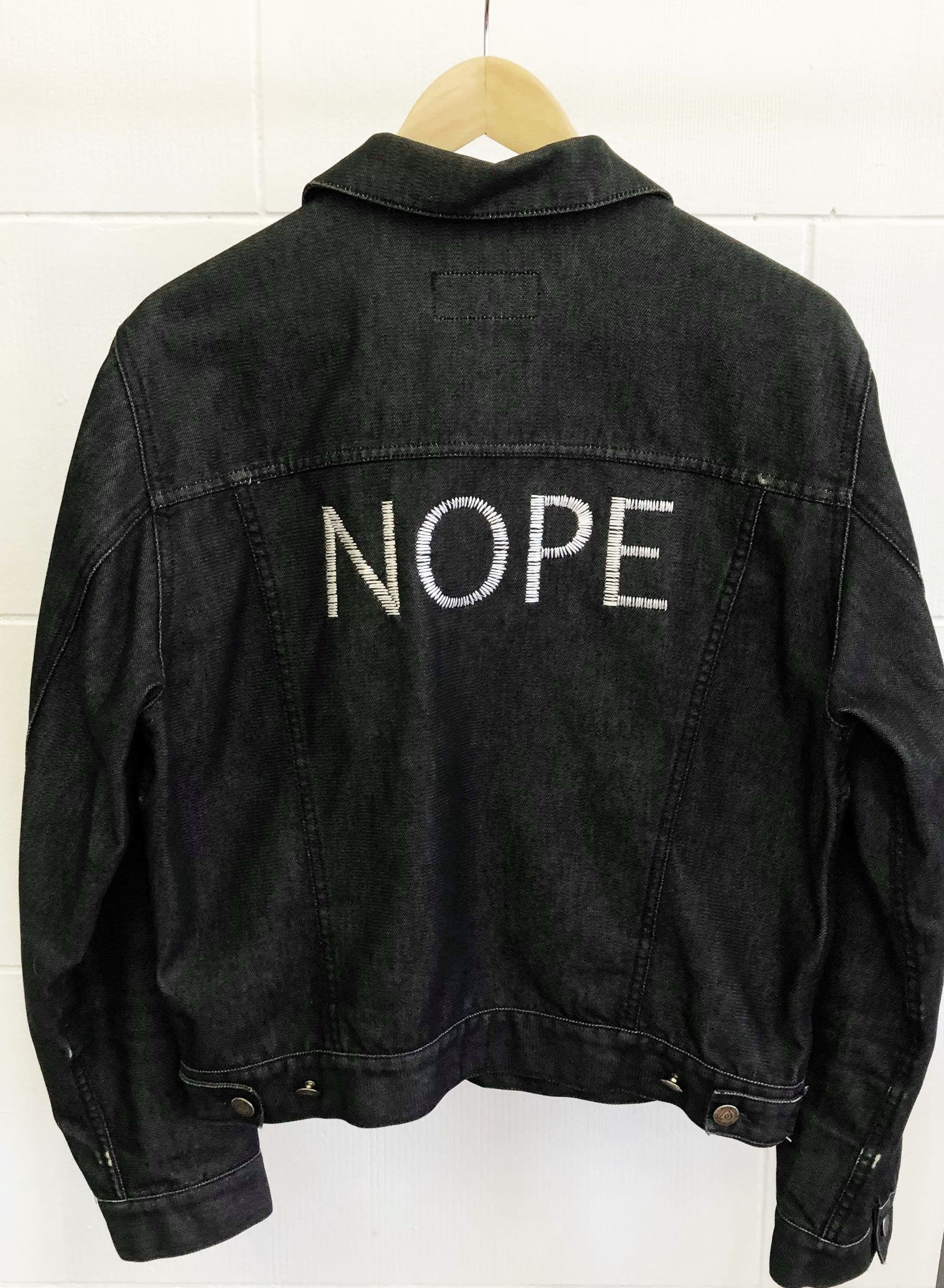 CALL ME MEGAN - NOPE JACKET
We acknowledge the heavy burden created by the fashion industry as the second worst polluter on the planet. As part of the fashion revolution we are consciously acting to include recycling in our sustainable business practices. We have to reduce our impact on Papatuanuku. We are giving your second skin a second life.
Rescued and renewed this upcycled black denim jacket, is part of our Mother Earth circular fashion range giving 50% of profits to charity partner Sexual Abuse HELP Foundation to support victims of sexual assault
Size Medium fits Womens 10-12.
NOPE is stitched on this classic denim jacket that bears the name of Megan Bowers-Vette. She survived childhood abuse which set her on a path, later in life, to encourage others to speak out about sexual abuse, and take those stories to a national audience. After finishing school, she left home, got a safe distance away from her abuser, and went to university armed with a strong photography portfolio. She was "fighty and fuck you" and had no qualms telling people what she had been through. In 2017 she encouraged 50 people to share their stories in a photography collection and book - The Us. project.
She made a YouTube video, asking people to be part of her book and touring photography exhibition, the only stipulation being no anonymity. Of the 50 people in the book, only four are men – but far more than that came forward. Bowers-Vette says they were just as desperate to offload their secrets but less keen to see them in print. She says that disclosure can come with a cost. Openness, sharing and media coverage can be "extremely triggering" for victims. and very difficult for their loved ones and whanau.
She admires the way women, especially younger ones, are becoming more inclined to publicly discuss rape culture.
Live like Megan "Show your face, say your name, speak your truth"