CALL ME TARANA - NOPE Jacket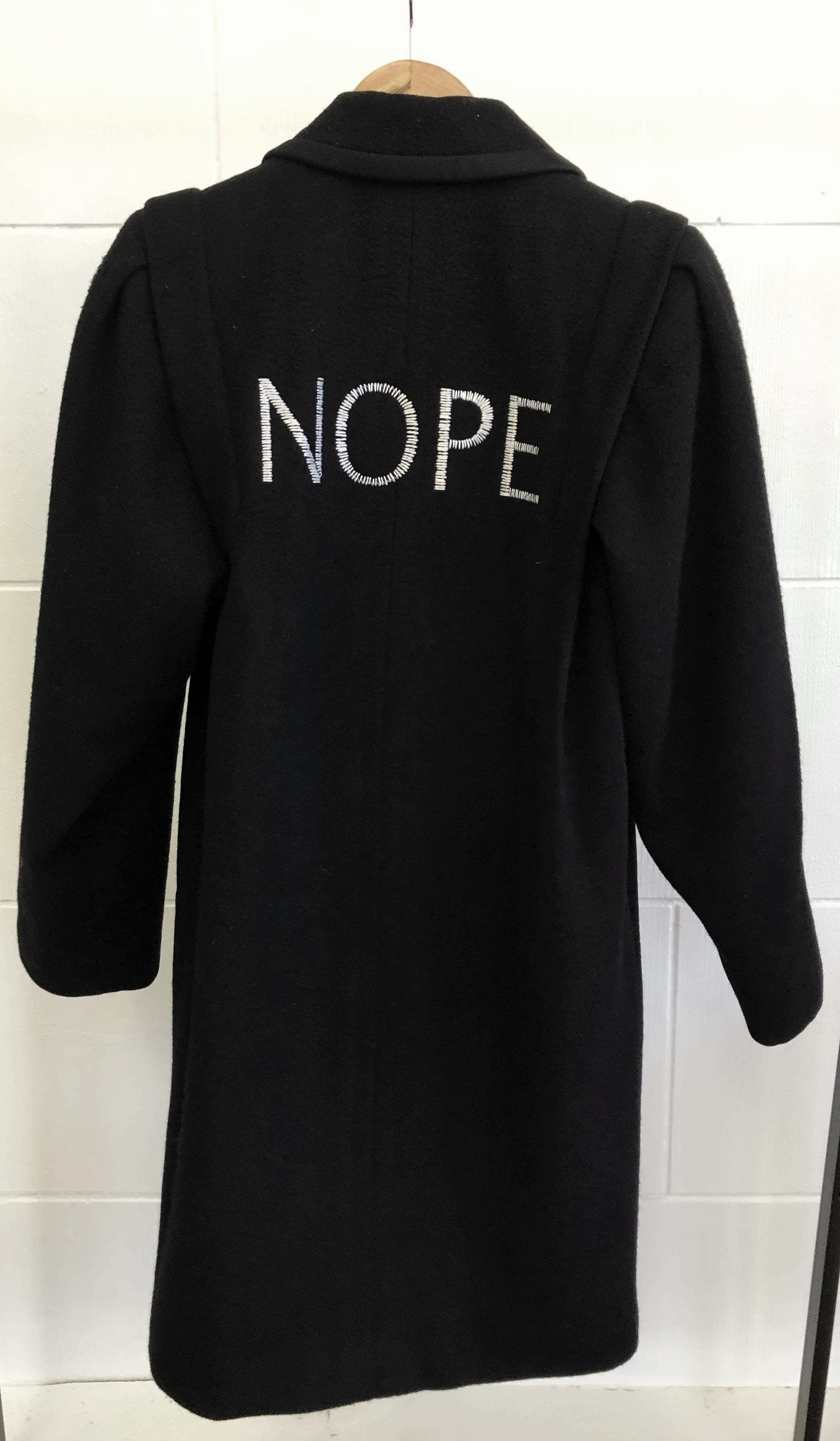 CALL ME TARANA - NOPE Jacket
We acknowledge the heavy burden created by the fashion industry as the second worst polluter on the planet. As part of the fashion revolution we are consciously acting to include recycling in our sustainable business practices. We have to reduce our impact on Papatuanuku. We are giving your second skin a second life.
Rescued and renewed this upcycled heavy wool 3/4 coat is part of our circular fashion range giving 50% of profits to charity partner Sexual Abuse HELP Foundation Wellington.
Size fits Womens 12-14.
arana Burke founded the phrase 'Me Too'... all the way back in 2006. Before 'Me Too' went viral, Tarana wanted to do something about the sexual violence she was seeing within her community. She took out a piece of paper and pen and scrawled 'MeToo'. At first, the phrase 'Me Too' was only used within her circles and community as a way of uplifting the shame that can come along with sexual violence. In 2017, a Twitter post was made, popularising the 'Me Too' phrase. In just one year, the #MeToo hashtag has been used more than 19 million times on Twitter alone. Tarana would put this down to the powerful but soft essence of the phrase. All that needs to be said is 'Me Too' - it has the ability to be a conversation starter or the whole conversation. Tarana recognises that since the movement went viral, a lot of the conversation has been around the perpetrators and very little around those who said 'Me Too'. Therefore, she continues to work alongside and empower survivors healing processes.
Live Like Tarana: Pave the way and fight some hard battles so that others have a chance for healing.