CALL ME KEN - NOPE JACKET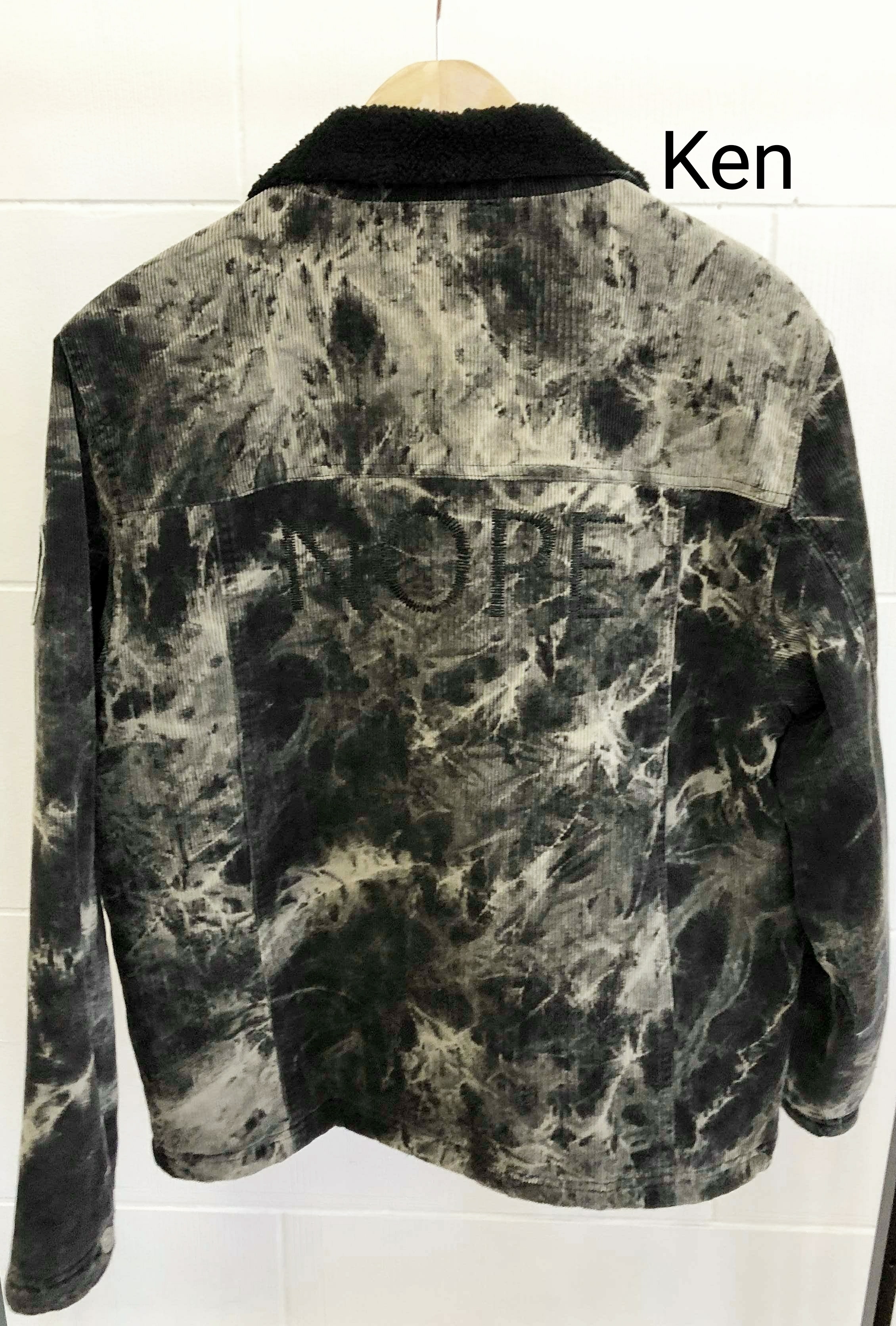 CALL ME KEN - NOPE JACKET
We acknowledge the heavy burden created by the fashion industry as the second worst polluter on the planet. As part of the fashion revolution we are consciously acting to include recycling in our sustainable business practices. We have to reduce our impact on Papatuanuku. We are giving your second skin a second life.
Rescued and renewed this upcycled heavy corduroy padded bomber style jacket with stitched details, is part of our Mother Earth circular fashion range giving 50% of profits to charity partner Sexual Abuse HELP Foundation to support victims of sexual assault
Size fits Mens Medium..
NOPE is stitched on in black because this jacket bears the name of incredible campaigner for male survivors of sexual assault - Ken Clearwater. Opening up about being raped as a 12-year-old saved Ken from killing himself or somebody else. Since first publicly sharing his own story nearly 30 years ago, Ken has helped countless males all over the world get the support they need to survive their experiences of sexual abuse. He has now become an Officer of the New Zealand Order of Merit (ONZM) for this work. He's the founding trustee of the National organisation Male Survivors Aotearoa (MSA). His mission is to ensure that male survivors of sexual trauma receive appropriate and timely support services throughout New Zealand.. Recently MSA has embarked on a programme with the Ministry of Social Development, aiming to provide all male survivors of sexual abuse with access to a sustainable national network of appropriate, high-quality support services.
Live like Ken: ALL violence is unacceptable - don't keep silent.

sold out