CALL ME KATE - Mother Earth Jacket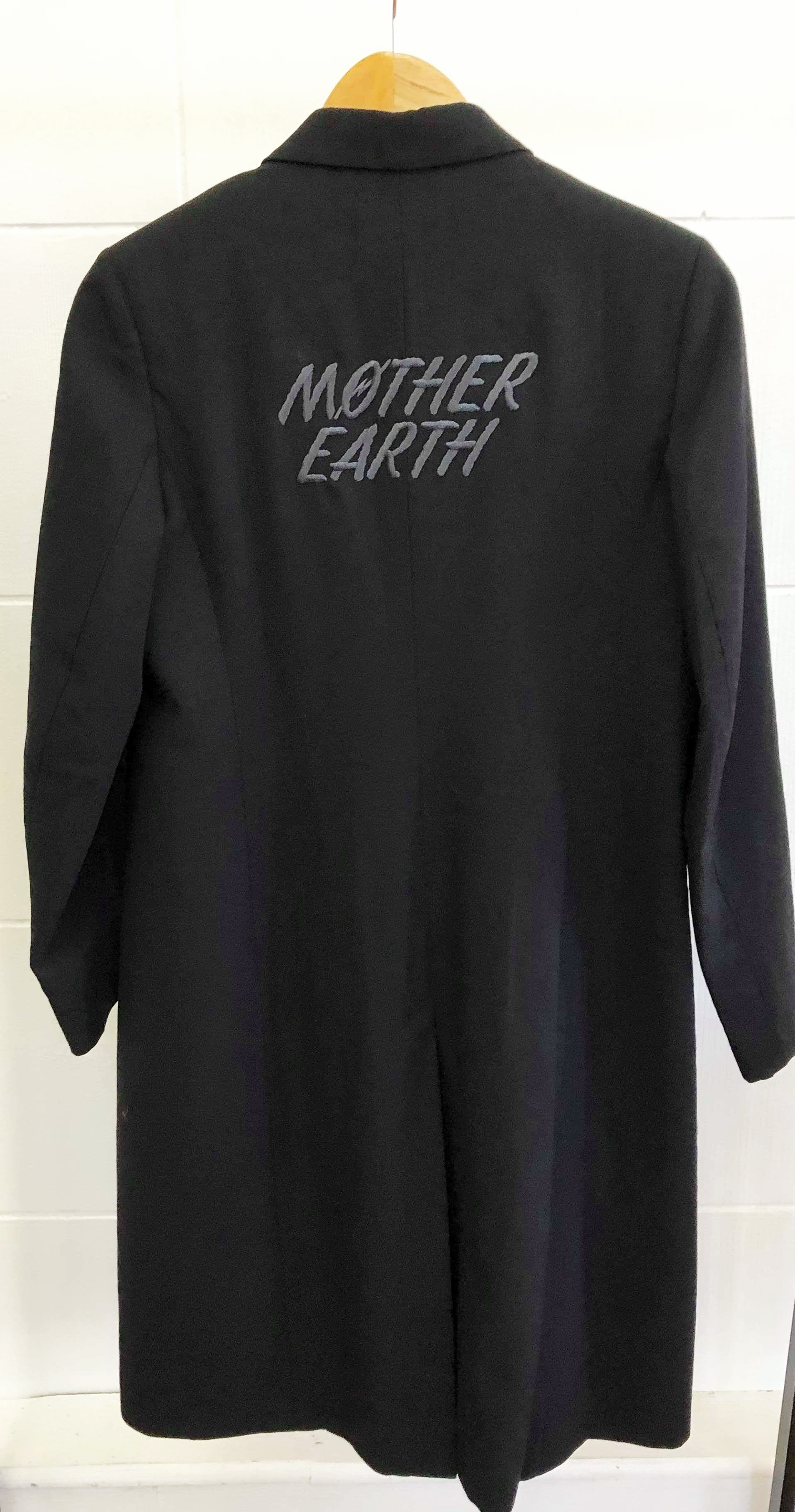 CALL ME KATE - Mother Earth Jacket
We acknowledge the heavy burden created by the fashion industry as the second worst polluter on the planet. As part of the fashion revolution we are consciously acting to include recycling in our sustainable business practices. We have to reduce our impact on Papatuanuku. We are giving your second skin a second life.
Rescued and renewed this upcycled quality women's coat is part of our Mother Earth circular fashion range giving 50% of profits to charity partner Sustainable Coastlines. Size fits Womens 10-12.
It bears the name of inspiring Auckland campaigner for the environment - Kate Hall. Kate has been classed by Stuff News as an influential anti-influencer. She cares about the big things like fast fashion, food waste, and offsetting your emissions (Kate recently did some offsetting by planting trees at the regional park). She also nitpicks how to do the little things ethically & sustainably - like how to use zero-waste tools. She uses her Instagram (@ethicallykate) to spread education and tools for how to live with more respect for the planet, people, and yourself. She talks at schools and conferences, educating and discussing with people on what a zero-waste/minimalist lifestyle should look like (we'll give you a hint - not just for the elite). Kate provides a space for people to be encouraged and inspired on how you can reduce your footprint on the planet.
Live like Kate - Be willing to dissect your habits. Every time you throw something away ask 'how could this have been avoided?'. Learn.
sold out