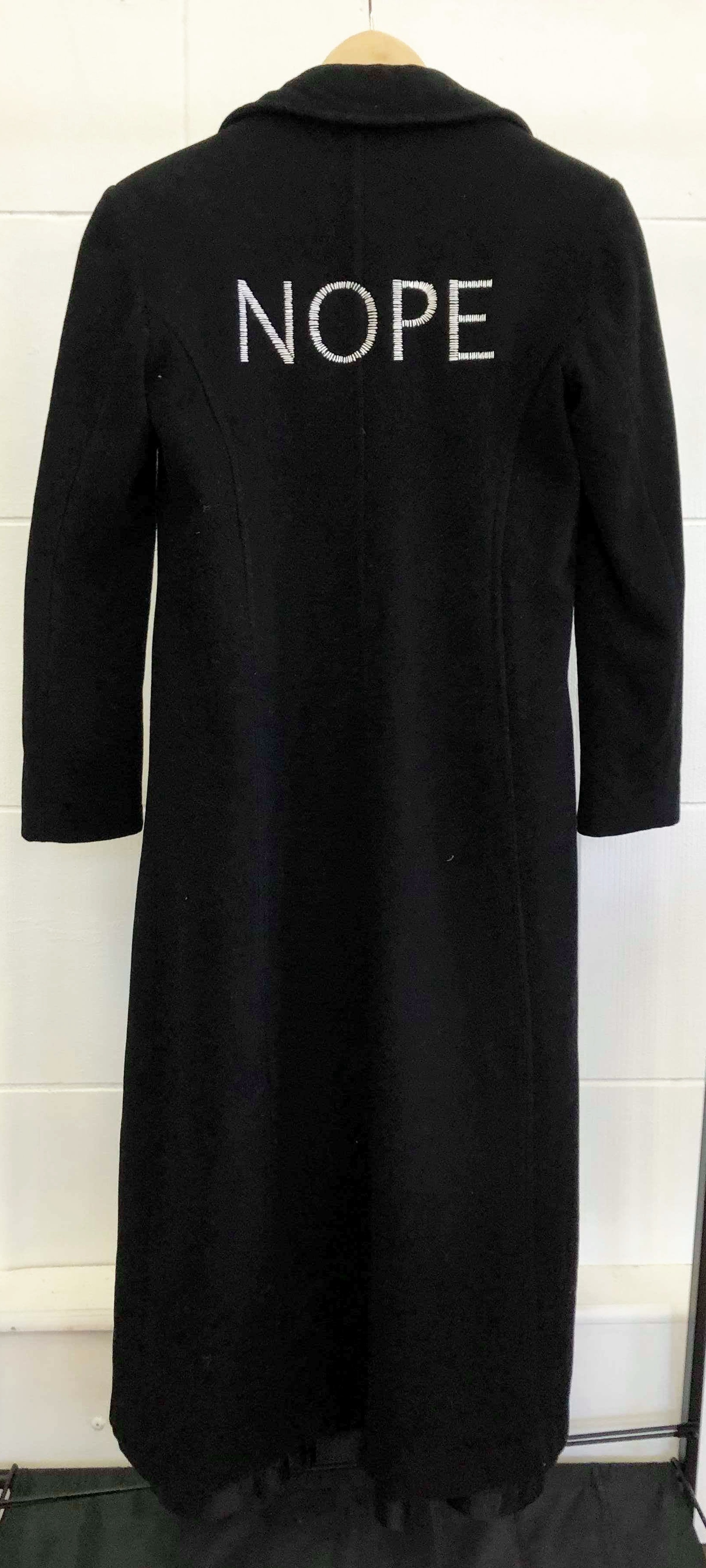 CALL ME JAN - NOPE COAT
We acknowledge the heavy burden created by the fashion industry as the second worst polluter on the planet. As part of the fashion revolution we are consciously acting to include recycling in our sustainable business practices. We have to reduce our impact on Papatuanuku. We are giving your second skin a second life.
Rescued and renewed this up-cycled high quality, full length, woolen coat is part of our Mother Earth circular fashion range giving 50% of profits to charity partner Sexual Abuse HELP Foundation. Size fits Women's 10.
This coat bears the name of NZ Greens MP Jan Logie. As parliamentary under-secretary for Justice she advocates that every person deserves to live free of violence. She has been instrumental in the introduction of new family violence laws which came into effect on July 1 2019, to ensure everyone affected by family violence gets the help they need in a consistent, appropriate and timely way. She is also working on changes to the court process for sexual assault and violence victims, so that survivors are not re-victimised when seeking justice.
Live like Jan - be an advocate for the vulnerable