CALL ME JACKIE - NOPE JACKET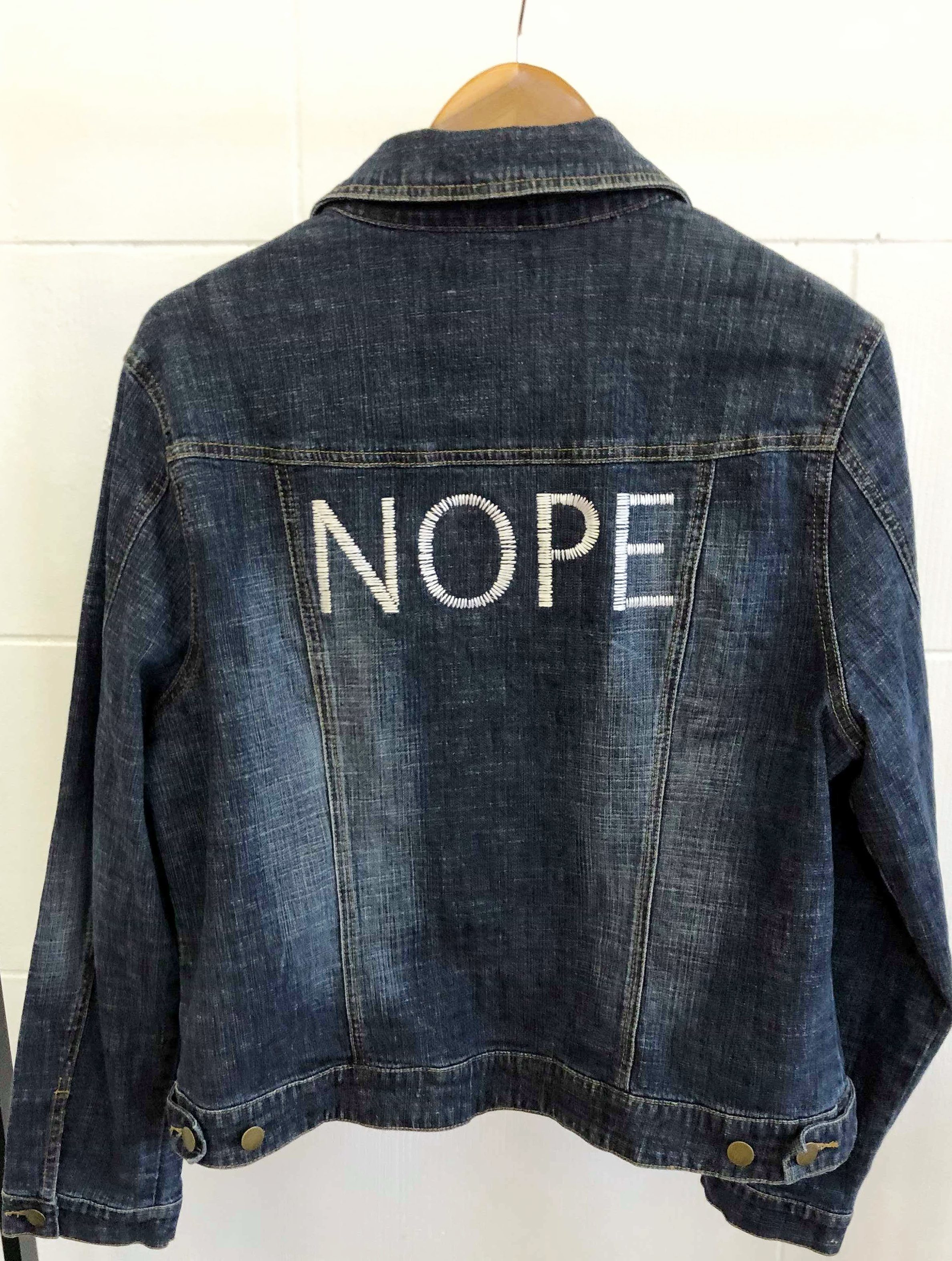 CALL ME JACKIE - NOPE JACKET
We acknowledge the heavy burden created by the fashion industry as the second worst polluter on the planet. As part of the fashion revolution we are consciously acting to include recycling in our sustainable business practices. We have to reduce our impact on Papatuanuku. We are giving your second skin a second life.
Rescued and renewed this upcycled dark denim, short bomber jacket is part of our Mother Earth circular fashion range giving 50% of profits to charity partner Sexual Abuse HELP Foundation.
Size fits Women's 14
This jacket bears the name of Jackie Clark of Auckland, the Aunty, who will do anything to support 'her girls' - who are the women and children who have been victims of domestic abuse. Her charity organisation - The Aunties - donate time, money and energy to collect stuff from people who don't need it and give it to people who do. She is an inspiring straight talking woman, and holder of the Queens Service Medal for her work to share the truth about domestic violence, and make it's victims lives a little better.
Live like Jackie - give with aroha - NO judgement, NO strings attached.
sold out