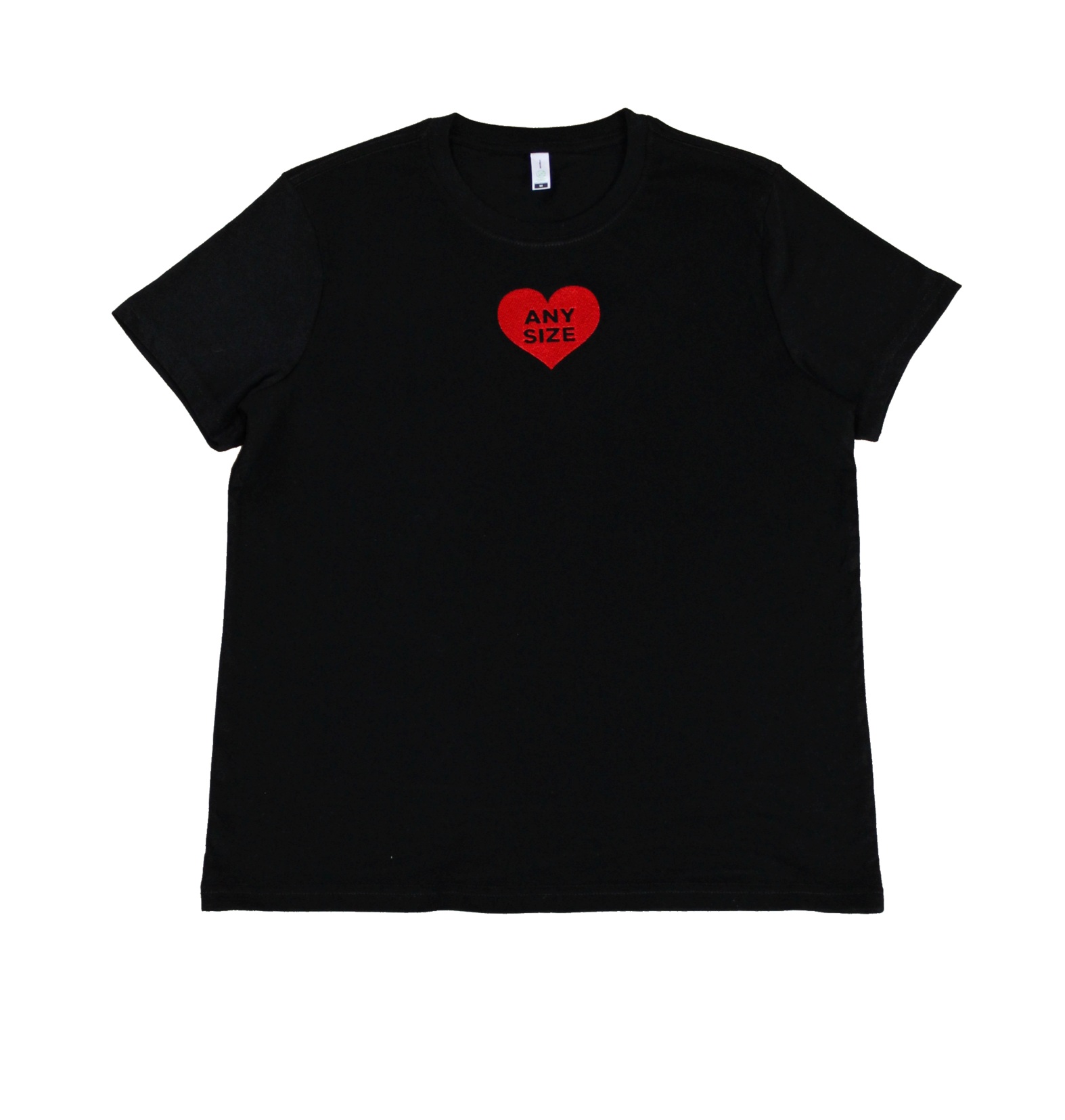 ANY SIZE Tee
We want to encourage you to LOVE your body and appreciate yourself at ANY SIZE. Body image and the high value society places on appearance, can create eating disorders in vulnerable people. Your body size does not define YOU. That's why our ANY SIZE tees are NOW size label free.
This self image tee encourages positive self love to support EDANZ an organisation set up by families who have experienced eating disorders. EDANZ offers practical advice, information, understanding and support for sufferers, their families and loved ones, to help them cope with the stigma, complex medical and mental health issues involved. 25% of net sales income is donated to EDANZ from every #ANYSIZE self love tee.
We are making a conscious effort to create meaningful garments in the most sustainable and ethical way possible. This beautiful 100% ORGANIC COTTON t-shirt from NZ company as colour carries our logo, embroidered locally in Wellington. We are determined to lessen our impact on the planet. These Globally Certified organic cotton t-shirts that use less water, no genetic modification and no chemicals in their production process.
Before ordering check size guide here. We hate body labels - so we want to encourage you to wear what's comfortable without focusing on what the SIZE LABEL indicates. All ANY SIZE tees will arrive with the size LABEL removed. Tees now available from size 8 Womens up to equivalent of size 22/24 Womens (4XL & 5XL Mens NON-ORGANIC 100% COTTON) so that larger people can rock our body loving tee too.